We will continue our Lunch Talk Series on Wednesday, August 19th at Centris Federal Credit Union (11825 Q Street, Omaha, NE 68137). Lunch will be provided at 11:30 am, by Centris, followed by a presentation at 12:00 pm from Dawn Gonzales, Vice President of Community Development for Centris. Gonzales will discuss her career path and opportunities she's taken that has helped her get to where she is today.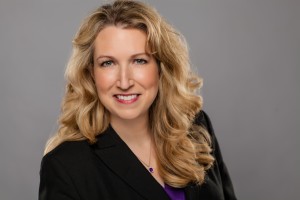 Dawn Gonzales has 22 years of experience in marketing/public relations with a focus for the past 18 years in credit union marketing. She has been employed at Centris for the past 13 years. Gonzales holds a Bachelor of Journalism from the University of Nebraska-Lincoln.
Gonzales is responsible for agency management, business development, community sponsorships, public relations, community involvement initiatives for Centris and its staff, content management for all electronic channels, tv and radio.
She is a member of the Omaha Chapter of the American Marketing Association, UNL Alumni Association's Nebraska Women's Leadership Network, Omaha Network and also serves as one of 11 council members from the United States and Canada on the CU Direct North American Automotive Marketing Council. She represents Centris as a member of the Millard Business Association and Sarpy County Chamber of Commerce.
She currently serves as Vice President of Membership for the Nebraska Humane Society's Friends Forever Board. As a member of the Nebraska Susan G. Komen Board of Directors, she serves as the Development Chairperson and co-chaired the Pink Ribbon Gala.
Gonzales served as the Chairperson for the Nebraska Credit Union League's Branding and Awareness Committee and has led state-wide initiatives to increase consumer awareness of the benefits of credit union membership. She is a past founding board member of the Nebraska Financial Education Coalition and the 2009 -2011 chairman of the Omaha Public School's Academy of Finance Board of Directors. She continues to serve as a member of the Board for the Academy and has participated at a national level to assist in developing high school finance curriculum for the National Academy Foundation.
Gonzales has served on the Nebraska Money Smart planning committee, Nebraska Komen Race for the Cure Committee, Tom Osborne's TeamMates Gala Committee and as a board member for Together Inc. Through her role at Centris, she has had the opportunity to implement and oversee bi-monthly mini-carnivals for patients at Children's Hospital and has worked with over 500 metro area children to increase financial literacy through a variety of school and scouting programs.
Parking: Parking is available on the North side of the building. Enter in through the East main entrance (double glass doors) and you will be greeted by someone at the reception/ welcome desk. The conference room is directly to the right of the reception/ welcome desk.
Call In Information: Number: 1-888-742-8686
Passcode: 9199476
Online Information: https://www.join.me/
Online Code Number: TBA
Please RSVP to ypcu@nebrcul.org for this event by Monday, August 17th so we can get a head count for lunch. We look forward to seeing you all there.